Discover Okanagan Tours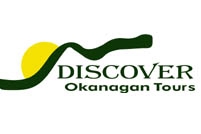 Although famous for our hot, dry summers, the Okanagan's winter months also provide ample opportunities for unforgettable vacations. Most are centered on our World-Famous Champagne Powder. We've partnered with the top BC Canada ski resorts and lodges in the area to provide safe and reliable transportation from the airport to your local destination. Whether you're heli-skiing, backcountry touring or spending a few days at Big White, Discover Okanagan Tours is the preferred choice for Kelowna ski resort shuttle services.
Our customers asked and we listened when they told us that we ought to make special stops for groceries and liquor on the way up the mountain. Now, it's our winter trademark. Some say that they saved so much money by shopping in town, that they paid for their shuttle services! Do the math and you'll see. We are a private company and we pick up on YOUR own schedule! If you so desire, the grocery stores we stop at are Cooper Foods or IGA on the way to the mountain.
Personalized van shuttles with grocery stop, from the Kelowna Airport to your accommodation, snow-cat or helicopter. Browse through the ski resorts below for pricing information or contact us for a quote to shuttle you to another destination.
Contact Details
Phone: 250-763-1161
Mobile: 1-800-797-6335
Fax: 1-778-478-9007
Email: info@discoverokanagantours.com